School opening hours
Breakfast club : 8:00am
School day starts : 8:50am
School day ends : 3:15pm
Attendance
At St Bede's, we are totally committed to promoting the welfare & learning of your child through regular school attendance. We know that every day lost to education can have a serious impact on your child's attainment and overall progress in school. We are therefore fully committed to promoting excellent attendance by fostering a love of school as well as providing an environment and ethos where children feel safe & can build positive relationships with each other. Please click to download our attendance policy.
Attendance is celebrated every week as part of our weekly Celebration Assembly where the winning class with the highest attendance receives stickers, it is put on the attendance goals board, the website and the newsletter. There is a termly cup for the class with the best attendance and a celebration cup for the class with the best attendance all year. Children with 100% attendance in a term receive a rosette. If they achieve 100% attendance all year they will receive a book voucher.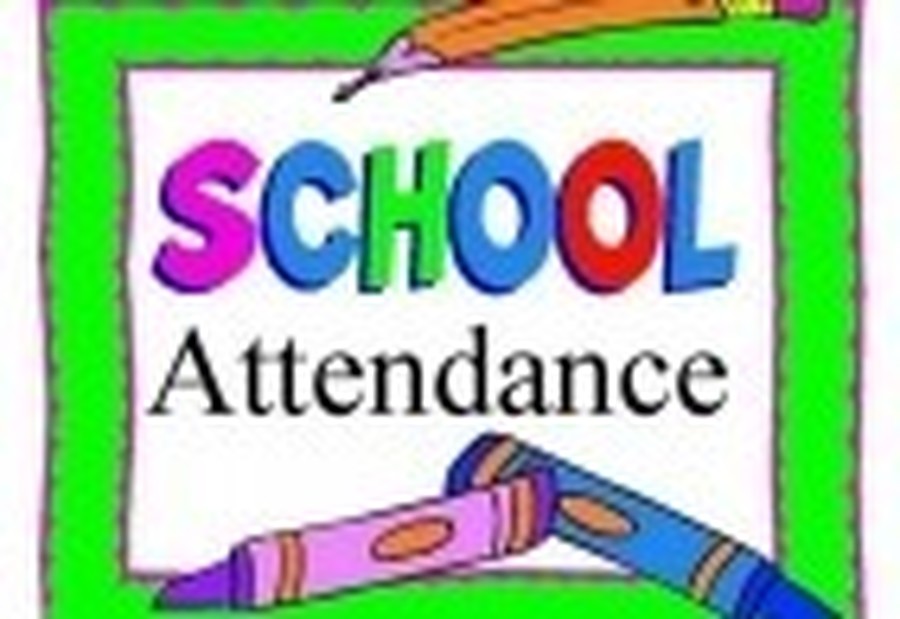 Reporting Your Child's Absence:
If your child is ill & is unable to attend school, then please report this to the school office by phone stating the reason for absence & in the case of illness, the symptoms. In order to safeguard our children, the school will try to contact the parents of a child who is not registered if we have not received a notification of absence.
Authorised and Unauthorised Absence is recorded on a child's attendance records. These records are electronically accessed and are monitored by the Headteacher plus the Local Authority in accordance with the Education Regulations 2006.
Leave of absence in exceptional circumstance:
The Headteacher may only grant leave of absence for exceptional circumstances.
Examples of any exceptional circumstances where leave may be granted during term time are as follows:
If a parent is service personnel and is returning from a tour of duty abroad where it is evidenced the individual will not be in receipt of any leave in the near future that coincides with school holidays.

Where an absence from school is recommended by a health professional as part of a parent or child's rehabilitation from a medical or emotional issue.

The death or terminal illness of a close relative, only if Headteacher is satisfied that the circumstances are truly exceptional;

Out of school programmes such as music, arts or sport operating at a high standard of achievement. Documentary evidence of this event will be required.

Religious observance – The Education Act 1996 S444(3) (c), states ''on any day exclusively set apart for religious observance by the religious body to which his/her parent belongs'';

To attend a wedding or funeral of a close relative if the Headteacher is satisfied that the circumstances are truly exceptional;

Leave should only be authorised for this purpose when a Headteacher is satisfied that there is a persuasive reason for holding the wedding during term time and there WILL be an onus on parents to show clear evidence that this absence is absolutely an exceptional circumstance.

In difficult family situations the Headteacher may use his/her discretion in granting leave and each case should be addressed on its individual merits, taking into account the overall welfare of the child.
Planned Absence:
Please note that parents are not entitled to remove children from school for holidays or occasional days. Leave of absence must be applied for and the decision to register this formally as authorised or unauthorised rests entirely with the Headteacher. All planned absences must be applied for on the Absence Request Form (Click here) & the Headteacher will respond via a formal letter in order to give a decision of authorised or unauthorised.
Please see the Local Authority leaflet on Holidays in Term Time for more information on this subject as well as the instances where a Fixed Penalty Notice may be issued.
Where there are exceptional and unforeseen circumstances that fall outside of the above, the Headteacher agrees to consult with the governing body prior to any authorisation being given to the parent.
Evidence would be required in each case.
If a request meets the above exceptional circumstances but falls within the following times, the Headteacher must be convinced that absence from school is the only option:
1) The first half term of any academic year (applies to all pupils).
2) Year six transition day (for pupils in year six).
3) Year six SATs week (for pupils in year six).
When considering exceptional term time leave requests, the following factors may help to reach a decision:
Time of the academic year when the leave has been requested

Duration of the absence – number of school days being missed

The child's current attendance and punctuality rate

Exceptional Term time leave requested/taken in previous academic years for a similar purpose

Whether parent/carers have considered limiting the amount of time the child would be absent from school e.g. wrapping around school holiday

Have alternative care arrangements been considered by the parent/carer to limit the time away from school

Impact on any interventions, assessments or referrals being undertaken with the child or family e.g. family support, social care assessments, CAMHS, SEN

The impact that the absence will have on the child.

Whether it falls within any key stage national tests or exams;
Examples of circumstances NOT considered as exceptional
Holidays abroad for the purpose of visiting a sick relative, excepting where that person is seriously ill. Medical evidence may be requested.

Holidays taken in term time due to lower cost/parental work commitments.