Music
Mrs. Harris teaches Music throughout the school, introducing the children to a range of musical instruments.
Mrs Dodd teaches piano,woodwind and singing through private tuition.
Mr Tugwell teaches the clarinet to Year 5 and to small groups.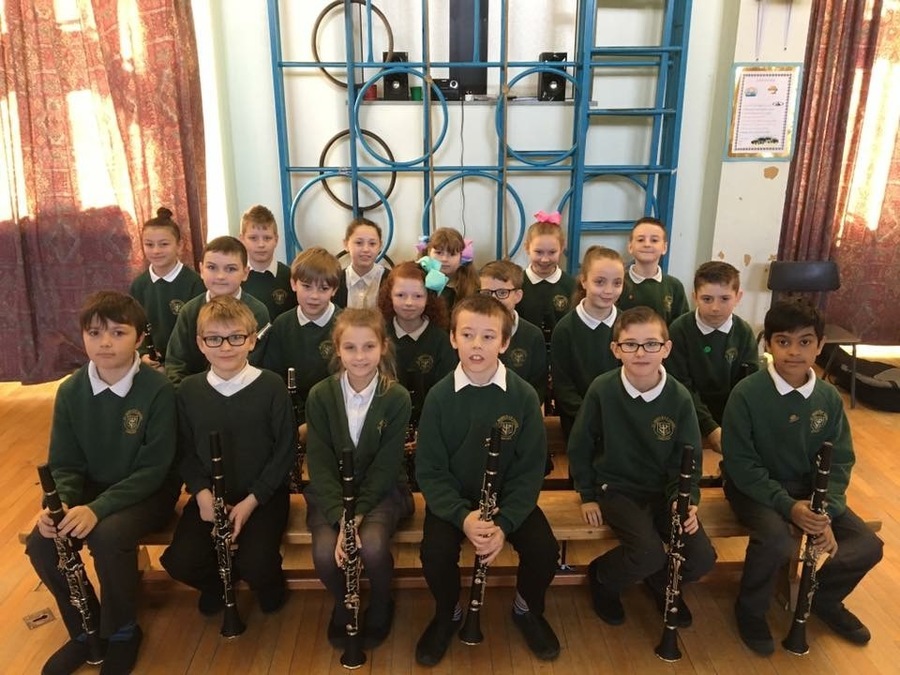 Mr Hart teaches the Groovy Guitar Groups during two after school clubs. Tuesday Year 4 / Thursday Year 5
The KS2 School Choir are always very busy, rehearsing and performing. All junior children are welcome to join. We practise after school on Wednesdays.
Year 3 may learn to play the keyboard at the Mini Mozart after school club.