YEAR 2 PERFORMED THEIR PENTECOST DANCE TO TCHAIKOVSKY'S TEMPEST
Carlisle Catholic Schools Lenten Benediction 2019
A group came from Castlerigg to celebrate the Year of Mercy with our KS2 children. They spent the day exploring
What is Mercy?

How do we receive God's Mercy?

How do we show Mercy to others?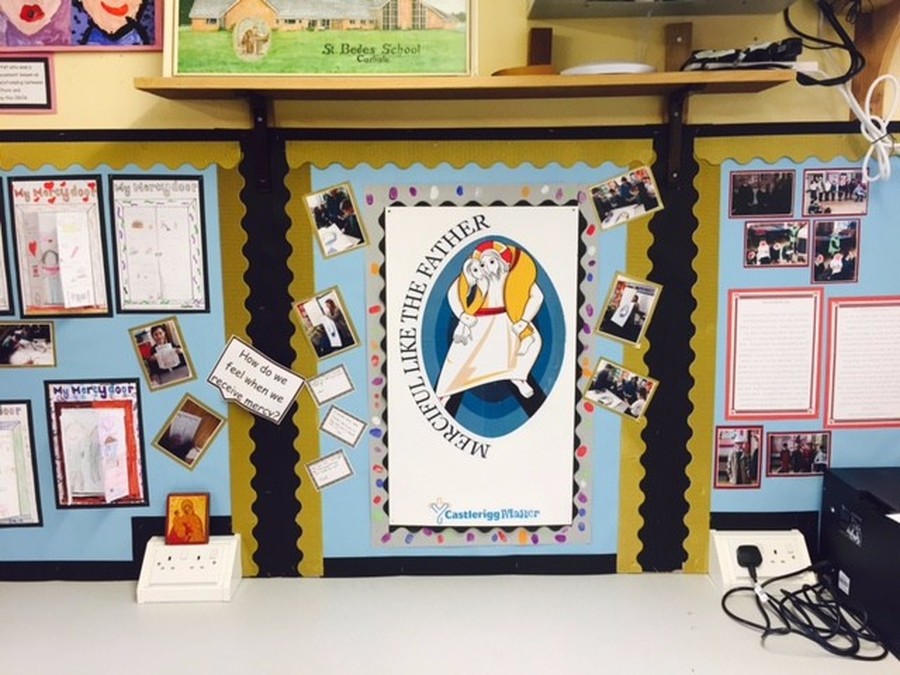 Year 2 - The feeding of the Five Thousand
Icon
We were privileged to receive the Diocesan Icon for Holy Week. The Icon was on display in the library along with other Icons borrowed from St. Bedes Church. During the time the Icon was here many children went to prayer before it during their break and at lunch time.