Meet our Playground Leaders...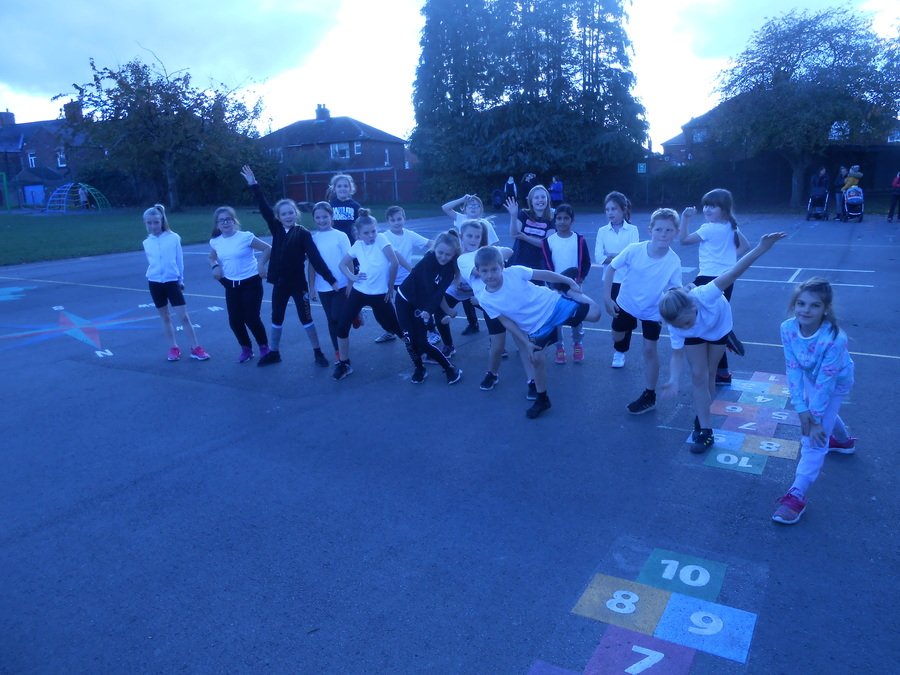 Why do we have Playground Leaders?
To

try and m

ake our playgrounds more active.

To have good role models at playtimes and lunch times.
What do we do?
Always:
Invite other children to join in with our games.
Be there to listen to someone who has a problem
Be a role model
Look around to see if anyone needs a buddy
Sometimes:
Teach a new game
Remind others of playground rules
Never:
Tell children off
Force children to play games
Lift children up
Playground Leaders training. October 2018.
We are trained and able to use the STEP framework to organise activities on the Key Stage 1 and Key Stage 2 playgrounds.
S- Space. Where is the activity/game going to take place? Size of area you are working in.
T- Task/Rules. Ways to travel.
E- Equipment.
P- How many people can play?
We make sure all rules are explained clearly before the game starts, we answer any questions children have about the game.
We can adapt well known games by changing only one of the above steps. We can also teach skills as well as be there as a listener for anyone who needs someone to talk to on the playground.
Latest News:
Certificates for commitment to be handed out.
Next meeting agenda:
Rotation of the timetable.
Look at good examples of Playground Buddy work.
4th February-We are currently taking a well deserved rest this week from the playgrounds to sort, organise and refresh our outdoor play equipment. We will be back to duty soon!