Dates for the diary...
Swimming begins Thursday 11th January 2018

Tuesday 30th January - Bear and the Butterfly Performance at The Old Fire Station

Friday 9th February - Finish for half term

Monday 19th February - Back to school

Wednesday 21st February - Visit to Carlisle West Community Fire Station

Thursday 29th March - Finish for Easter holidays
Hello,
PE this half term will be swimming on Thursday mornings. Your child will need to bring a swimming costume (no bikinis or long swimming shorts please) , towel, goggles (if necessary) and £1.50 - you do not need to provide armbands. Our other PE session will be on Friday and your child will need black shorts, a plain white t-shirt, a sweatshirt, jogging bottoms, trainers and a spare pair of socks. Please ensure that your child is not wearing jewellery, that long hair is tied back and that all clothing is clearly marked with your child's name on PE days.
Homework is given to the children on Fridays and is collected in on Tuesday mornings. Please ensure that your child brings their reading book and library book every day in their folder as we change books on different days throughout the week.
Please can you provide your child with a drinks bottle, filled daily with water and a pair of black plimsolls to wear inside school.
Menus are attached to the weekly newsletter - we ask that completed menus be handed back by Wednesday.
We will continue to ask for £1 snack money. We will collect this in on Mondays and the money will be used for trips and educational resources.
If you have any questions, please feel free to come in before or after school to speak to us.
Thank you for your support,
Miss Smith & Mrs Abba
Remembrance Day - November 2017
Reception, Year One and Year Three watched a special Remembrance Day Service prepared by Year Two. We read prayers, sang hymns, listened to The Last Post and held a two minutes silence. It was a very moving service - well done Year Two!
Poppy visits Year Two - Remembrance 2017 History
Autumn Fun Seasonal Changes - Science
Mathematics Place Value and Number
Autumn

Spring

Summer

RE

Beginnings

Signs & Symbols

Preparations

Books

Thanksgiving

Opportunities

Spread the Word

Rules

Treasures

Islam

Science

Seasonal Changes

Everyday Materials

Uses of Everyday Materials

Seasonal Changes

Seasonal Changes

Living things and their Habitats

Seasonal Changes

Living things and their Habitats

Seasonal Changes

Geography

Capital Cities

Countries of UK

X

London

Looking down from Space - Continents

Africa - Topic

Comparing Silloth to another seaside location

History

X

Remembrance Day

The Great Fire of London

X

Travellers – comparing Neil Armstrong with Christopher Columbus

X

Seaside in the Past

Silloth in the Past – local study

ICT

E-Safety Unit

Fix it and Find it

Fix it and Find it

E-Safety Unit

Animal Top Trumps

Animal Top Trumps

E-Safety Unit

Shapes & Safety

E-Safety Unit

Shapes & Safety

Art

X

Christopher Wren

Architecture

Drawing Buildings

Keith Tyson Artist

Space

Mixing paints wet/dry surfaces

X

Van Gogh Starry Night - Patterns & textures in thickened paint.

X

D & T

Joseph's Coat

X

Musical Instruments

X

Tic-Tac drums

X

P.E.

Cricket

Swimming

Dance

Swimming

Gymnastics

Swimming

Gymnastics

Swimming

Swimming

Cricket

Swimming

P.S.H.E

SCARF

SCARF

SCARF

SCARF

SCARF

SCARF
RE
The Good News
The children will learn how Jesus could turn sadness into joy. They will reflect on the many people that Jesus helped and learn that it is important to be thankful for his help and the help of others today. The children will understand that Jesus brought God's love and reflect on what that means for us.
The Mass
The children will know and understand about the importance of the celebration of the Mass. They will learn about the readings used in the Mass and understand why it is important to listen to them. They will understand that during the Offertory we offer gifts to God and that at the Consecration bread and wine are changed into Jesus.
LITERACY
The children will continue to enjoy a range of books by our class author King Smith. The children will be looking at a range of texts this term including: The Great Fire of London non-fiction big book/eBook and Toby and The Great Fire of London by Margaret Nash, Man on the Moon (A day in the life of Bob) by Simon Bartram and a selection of Space non-fiction texts. The children will write diary entries from The Great Fire of London and write a story using Toby's adventures as a stimulus. They will write a description based on the character Bob and advert scripts encouraging tourists to visit the Moon. The children will use non-fiction texts to find out about the astronaut Neil Armstrong and use that information to write a fact file. They will develop their sentence work by adding conjunctions, adjectives and adverbs to make their sentences more interesting. They will continue to develop punctuating their sentences with capital letters, full stops and begin to explore other types of punctuation such as exclamation marks and inverted commas.
SCIENCE
Uses of Everyday Materials: The children will identify and compare the suitability of a variety of everyday materials, including wood, metal, plastic, glass, brick, rock, paper and cardboard for particular uses. They will find out how the shapes of solid objects made from some materials can be changed by squashing, bending, twisting and stretching.
Seasonal Changes: Observe changes across the four seasons, observe and describe weather associated with the seasons and how the day length varies.
NUMERACY
This term the children will learn to read and write numbers to at least 100, recognise the place value of a two digit number, compare and order numbers up to 100, use <> = signs. Count in steps of 2,3,5 and 10, find 1/10 more or less from a given number, identify, represent and estimate numbers using different representations, including the number line, use place value and number facts to solve problems. Choose and use appropriate standard units to estimate and measure height/length in any direction (m/cm) using a ruler, mass (kg/g) using scales and volume (litres/ml). Know that addition can be done in any order and that subtraction cannot, recall and addition and subtraction facts to 20 fluently and derive and use related facts up to 100, solve problems with addition and subtraction, add and subtract numbers mentally, using concrete objects and pictorial representations, add three one digit numbers. Recognise and use the inverse relationship between addition and subtraction. Identify and describe the properties of 2D/3D shapes, compare and sort common 2D/3D shapes. Understand multiplication as repeated addition, show that multiplication can be done in any order and division cannot, recall and use multiplication facts for the 2, 5, 10 tables including recognising odd and even numbers. Use mathematical vocabulary to describe position, direction and movement, including movement in a straight line and distinguishing between rotation as a turn and in terms of right angles for quarter, half and three- quarter turns (clockwise and anti-clockwise). Recognise, find, name and write fractions of a length, shape, set of objects or quantity. Recognise and use pounds (£) and pence (p), combine amounts to make a particular value, find different combinations of coins that equal the same amounts of money. Tell and write the time to five minutes, including quarter past/to the hour and draw the hands on a clock face to show these times, know the number of minutes in an hour and the number of hours in a day.
HISTORY
The children will be studying two topics this term:
The Great Fire of London: The children will be able to place the Great Fire on a class time line and sequence the main events of the fire correctly. Know why the fire started and what happened. Understand why it ended and some of the results. Know that the fire was represented in different ways. Look at a variety of sources to further their understanding of The Great Fire of London. The children will also compare historical and modern day fire-fighting techniques.
Neil Armstrong V Christopher Columbus - as part of our Looking down from Space topic
As part of the KS1 History curriculum the children will study the lives of significant individuals in the past who have contributed to national and international achievements.
GEOGRAPHY
Linked with our Science topic on Weather and the Seasons, the children will be learning about the countries of the United Kingdom and their capital cities.
Linked with The Great Fire of London topic the children will find out about modern day London, England's capital city. They will locate and identify characteristics of London. They will use maps, atlases, aerial photographs and plans to recognise landmarks and basic human and physical features. The children will develop geographical vocabulary whilst studying modern day London.
As part of our Looking down from Space topic, the children will learn about the continents and oceans of the world.
DESIGN AND TECHNOLOGY / ART
Sir Christopher Wren: The children will study the architecture of St Paul's Cathedral which Sir Christopher Wren designed after the cathedral burnt down during The Great Fire of London. They will compare the building to what remains in London today. The children will draw and build their own versions of both buildings.
Keith Tyson
This term the children will be studying the work of a locally trained artist Keith Tyson. They will learn that he won the Turner prize for his work. They will then attempt to recreate a universal painting in the style of Keith Tyson's work.
PSHE
In Year Two we follow the SCARF (Safety, Care, Achievement, Resilience, Friendship) PSHE scheme of work.
This term's themes are Resilience (Spring 1) and Care (Spring 2)
We will also be thinking about goals for the new year.
PE
The children will begin swimming this term at Morton School. For the spring term the children will swim every Thursday starting on the 11th January. Their other PE session will be held on Fridays where the children will create a dance inspired by the story of Joseph's coat.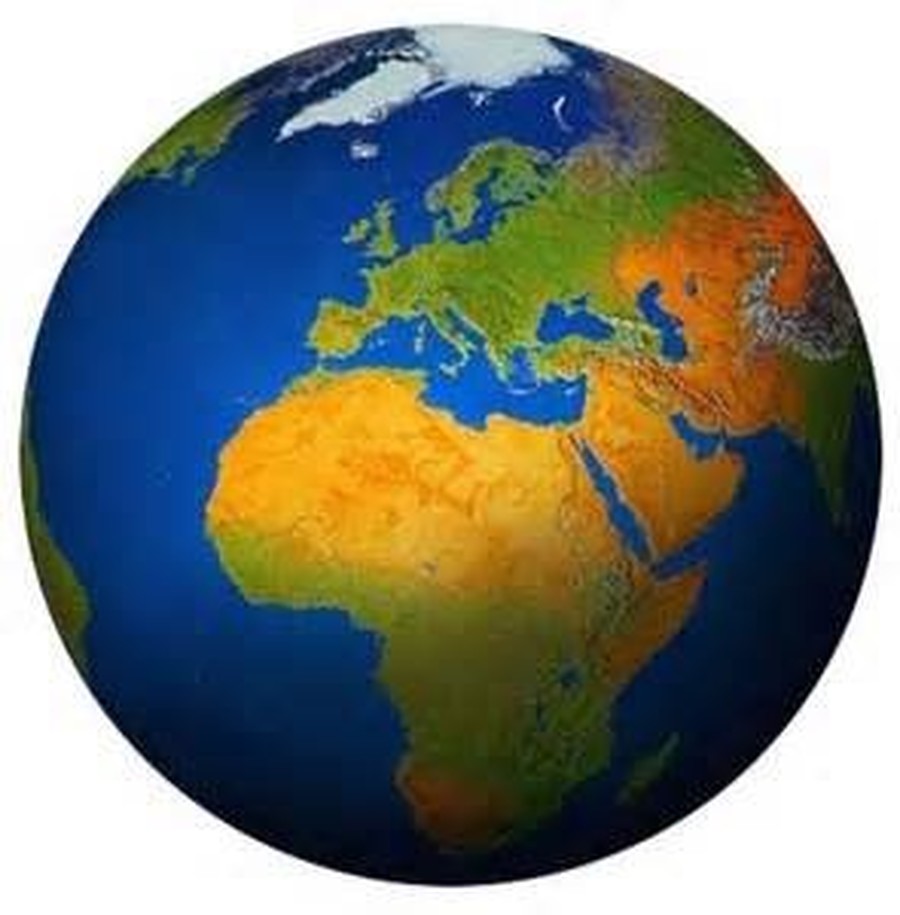 Year Two Literacy Overview - Spring Term
Spring 1

Spring 2

Contemporary and Classic Poetry

Winter poetry

Stories, Fairy Stories, Traditional Tales

Katie in London

Toby and the Great Fire of London

Man on the Moon (A Day in the Life of Bob)

Non-Fiction

Big Book of London

Great Fire of London Big Book/eBook

Neil Armstrong Fact-File

Space

Writing Opportunities

Christmas recounts

A postcard from London

Diary entry - The Great Fire of London

The Great Fire of London story

Where is Bob? Character Description

Moon Adverts

Neil Armstrong Fact-File

Spoken Language

Winter Sensory Walk

Role-Play

Hot Seating

Freeze Frame

Story Mapping

Planning

Trip to Carlisle West Community Fire Station

Role-Play

Hot Seating

Recording Adverts
Additional Literacy activities include: Guided Reading, Phonics, Independent Reading, Spellings, Spelling, Punctuation and Grammar (SPaG), Shared Reading and Writing. Writing will also take place in other subjects such as RE, History, Science etc and Literacy skills will be developed through Enhanced Independent Learning activities.