Dates for the diary...
Swimming begins Wednesday 18th April 2018

PE starts on Friday 20th April - the children will need outdoor PE kit.

May Bank Holiday - Monday 7th May

Year Two Sports Festival at Morton School, Tuesday 22nd May (pm)

Finish for half term - Friday 25th May

Back to School - Monday 4th June

Finish for the Summer - Friday 20th July
The Year Two Weather Stars are famous!!!!
The Year Two Weather Star's photograph was selected as an Editor's Choice on the BBC Weather Watchers website and was featured live on the BBC's Look North Weather Report.
Hello,
PE this half term will be swimming on Wednesday mornings. Your child will need to bring a swimming costume (no bikinis or long swimming shorts please) , towel, goggles (if necessary) and £1.50 - you do not need to provide armbands. Our other PE session will be on Friday and your child will need black shorts, a plain white t-shirt, a sweatshirt, jogging bottoms, trainers and a spare pair of socks. Please ensure that your child is not wearing jewellery, that long hair is tied back and that all clothing is clearly marked with your child's name on PE days.
Homework is given to the children on Fridays and is collected in on Tuesday mornings. Please ensure that your child brings their reading book and library book every day in their folder as we change books on different days throughout the week.
Please can you provide your child with a drinks bottle, filled daily with water and a pair of black plimsolls to wear inside school.
Menus are attached to the weekly newsletter - we ask that completed menus be handed back by Wednesday.
We will continue to ask for £1 snack money. We will collect this in on Mondays and the money will be used for trips and educational resources.
If you have any questions, please feel free to come in before or after school to speak to us.
Thank you for your support,
Miss Smith & Mrs Abba
We had a wonderful time exploring the Egyptian Museum in Year Four.
Our trip to Carlisle West Community Fire Station (History)
We had a wonderful time visiting Carlisle West Community Fire Station to finish our Great Fire of London topic. This was an opportunity for us to find out about modern fire fighting techniques and to reflect on the many lessons learnt from the great fire in 1666. Mark talked to us about fire safety, the many jobs that being a fire fighter involves today, the equipment used, how to contact the fire service in an emergency and we even had a go on the hose!
We have stayed on green this term - well done!
Winter Fun (Seasonal Changes - Science)
Remembrance Day - November 2017
Reception, Year One and Year Three watched a special Remembrance Day Service prepared by Year Two. We read prayers, sang hymns, listened to The Last Post and held a two minutes silence. It was a very moving service - well done Year Two!
Poppy visits Year Two - Remembrance 2017 History
Joseph's Coat (Design Technology)
We used the Bible story of Joseph and his brothers as inspiration to design and make colourful coats. We're very proud of how they turned out...
Autumn Fun Seasonal Changes - Science
Mathematics Place Value and Number
Autumn

Spring

Summer

RE

Beginnings

Signs & Symbols

Preparations

Books

Thanksgiving

Opportunities

Spread the Word

Rules

Treasures

Islam

Science

Seasonal Changes

Everyday Materials

Uses of Everyday Materials

Seasonal Changes

Seasonal Changes

Living things and their Habitats

Seasonal Changes

Living things and their Habitats

Seasonal Changes

Geography

Capital Cities

Countries of UK

X

London

Looking down from Space - Continents

Africa - Topic

Comparing Silloth to another seaside location

History

X

Remembrance Day

The Great Fire of London

X

Travellers – comparing Neil Armstrong with Christopher Columbus

X

Seaside in the Past

Silloth in the Past – local study

ICT

E-Safety Unit

Fix it and Find it

Fix it and Find it

E-Safety Unit

Animal Top Trumps

Animal Top Trumps

E-Safety Unit

Shapes & Safety

E-Safety Unit

Shapes & Safety

Art

X

Christopher Wren

Architecture

Drawing Buildings

Keith Tyson Artist

Space

Mixing paints wet/dry surfaces

X

Van Gogh Starry Night - Patterns & textures in thickened paint.

X

D & T

Joseph's Coat

X

Musical Instruments

X

Tic-Tac drums

X

P.E.

Cricket

Swimming

Dance

Swimming

Gymnastics

Swimming

Gymnastics

Swimming

Swimming

Cricket

Swimming

P.S.H.E

SCARF

SCARF

SCARF

SCARF

SCARF

SCARF
RE
The Good News
The children will learn how Jesus could turn sadness into joy. They will reflect on the many people that Jesus helped and learn that it is important to be thankful for his help and the help of others today. The children will understand that Jesus brought God's love and reflect on what that means for us.
The Mass
The children will know and understand about the importance of the celebration of the Mass. They will learn about the readings used in the Mass and understand why it is important to listen to them. They will understand that during the Offertory we offer gifts to God and that at the Consecration bread and wine are changed into Jesus.
Eastertide
The children will know that Jesus rose from the dead and still lives to be with us. They will know that Jesus told the disciples that he would go back to Heaven but promised the Holy Spirit would come. The children will know that Jesus returned to Heaven and promised to return again and that this gives us hope. They will know the story of the coming of the Holy Spirit on the apostles and that the Holy Spirit is promised to us.
The Church
The children will know that when the apostles received the Holy Spirit they spread the good news and know that we can help to spread the good news. The children will learn about the early Christian community and understand that we are part of that community today. They will know that the apostles realised that God could work through them. They will hear the story of Peter's escape from prison and reflect on its meaning.
ENGLISH
The children will continue to enjoy a range of books by our class author King Smith. The children will finish their Space topic by completing their Moon leaflets, writing a character description and a fact file on Neil Armstrong. The children will also be looking at The Katie Morag collection of stories by Mairi Hedderwick .They will use the Katie Morag stories to find out about life on a Scottish Island and how it differs to their own. The children will write letters to Katie and create their own island adventure stories. In addition to this they will study a selection of non-fiction books about the seaside in the past and present. The children will develop their sentence work by adding a variety of conjunctions and adjectives to make their sentences more interesting. They will continue to develop punctuating their sentences with capital letters, full stops and begin to explore with other types of punctuation such as commas, exclamation marks and inverted commas. The children will focus on starting their sentences in different ways and attempt to section their work into paragraphs.
SCIENCE
Seasonal Changes: Observe changes across the four seasons, observe and describe weather associated with the seasons and how the day length varies.
Living Things and their Habitats: The children will explore and compare the differences between things that are living, dead and things that have never been alive. They will identify that most living things live in habitats to which they are suited and describe how different habitats provide for the basic needs of different kinds of animals and plants. Identify and name a variety of plants in their habitats, including micro-habitats. Describe how animals obtain their food from plants and other animals, using the idea of a simple food chain. Identify and name different sources of food.
MATHEMATICS
This term the children will learn to read and write numbers to at least 100, recognise the place value of a two digit number, compare and order numbers up to 100, use <> = signs. Count in steps of 2,3,5 and 10, find 1/10 more or less from a given number, identify, represent and estimate numbers using different representations, including the number line, use place value and number facts to solve problems. Choose and use appropriate standard units to estimate and measure height/length in any direction (m/cm) using a ruler, mass (kg/g) using scales and volume (litres/ml). Know that addition can be done in any order and that subtraction cannot, recall and addition and subtraction facts to 20 fluently and derive and use related facts up to 100, solve problems with addition and subtraction, add and subtract numbers mentally, using concrete objects and pictorial representations, add three one digit numbers. Recognise and use the inverse relationship between addition and subtraction. Identify and describe the properties of 2D/3D shapes, compare and sort common 2D/3D shapes. Understand multiplication as repeated addition, show that multiplication can be done in any order and division cannot, recall and use multiplication facts for the 2, 5, 10 tables including recognising odd and even numbers. Use mathematical vocabulary to describe position, direction and movement, including movement in a straight line and distinguishing between rotation as a turn and in terms of right angles for quarter, half and three- quarter turns (clockwise and anti-clockwise). Recognise, find, name and write fractions of a length, shape, set of objects or quantity. Recognise and use pounds (£) and pence (p), combine amounts to make a particular value, find different combinations of coins that equal the same amounts of money. Tell and write the time to five minutes, including quarter past/to the hour and draw the hands on a clock face to show these times, know the number of minutes in an hour and the number of hours in a day.
HISTORY
The children will be studying two topics this term:
Neil Armstrong V Christopher Columbus - as part of our Looking down from Space topic
As part of the KS1 History curriculum the children will study the lives of significant individuals in the past who have contributed to national and international achievements.
The Seaside in the Past
The children will learn about the rise in popularity of visiting the seaside in Victorian times. They will explore what people used to do when they visited the seaside and how that differs to life today. The children will use a collection of sources to find out about the past including photographs, books, the internet and documents such as letters. They will also conduct a local history study, focusing on the seaside town of Silloth. Using information gained from the local archive service and library we will compare how the town has changed over the past 100 years and the reasons behind that change.
GEOGRAPHY
Linked with our Science topic on Weather and the Seasons, the children will be learning about the countries of the United Kingdom and their capital cities.
As part of our Looking down from Space topic, the children will learn about the continents and oceans of the world.
Africa
The children will name and locate the world's seven continents. The children will learn about the different countries in Africa and important information about those countries such as capital cities, population, famous landmarks. After their initial introduction, the children will focus on an African city and compare it to Carlisle in order to understand the geographical similarities and differences, studying the human and physical features of both locations . The children will learn about what life is like for children in Africa.
The Seaside
After half term the children will begin to study the seaside. The children will learn about famous seaside locations in the UK and will compare Blackpool to the small Scottish Island of Coll. In conjunction with our History topic the children will study the seaside town of Silloth. The children will develop their geographical language throughout the term.
DESIGN AND TECHNOLOGY / ART
Keith Tyson
This term the children will be studying the work of a locally trained artist Keith Tyson. They will learn that he won the Turner prize for his work. They will then attempt to recreate a universal painting in the style of Keith Tyson's work.
The children will make musical instruments this term in Design Technology. They will also make Tic-Tac drums in connection with their Africa topic.
The children will study the Artist Van Gogh and his famous work Starry Night. The children will make their own representation of this piece.
PSHE
In Year Two we follow the SCARF (Safety, Care, Achievement, Resilience, Friendship) PSHE scheme of work.
This term's themes are Achievement (Summer 1) and Care (Spring 2)
We will also be making preparations for transition into Key Stage Two.
PE
The children will continue swimming this term at Morton School. For the summer term the children will swim every Wednesday starting on the 16th April. Their other PE session will be held on Fridays where the children will be focusing on Athletics in preparation for Sports Day.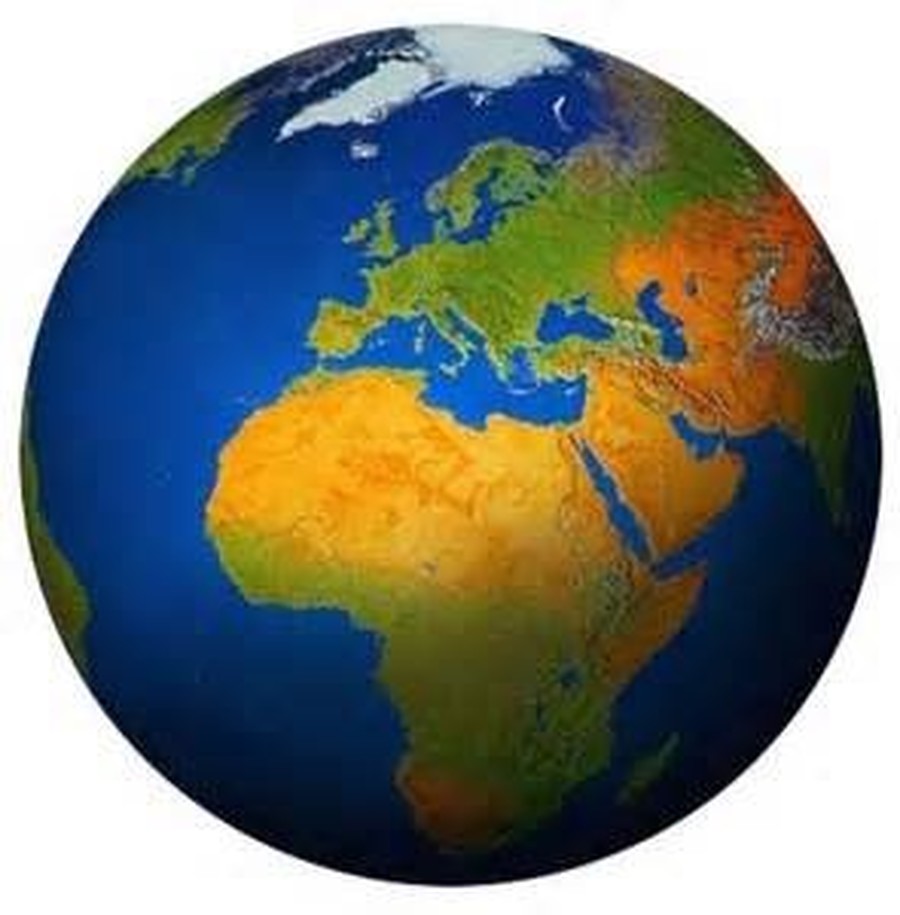 Year Two Literacy Overview - Summer Term
Summer 1

Summer 2

Contemporary and Classic Poetry

Spring poetry based on our senses

Stories, Fairy Stories, Traditional Tales

Man on the Moon (A day in the life of Bob)

Katie Morag Collection

Non-Fiction

Neil Armstrong - Fact file

The Seaside in the Past and Present

Writing Opportunities

Leaflet

Poetry

Character Description

Adventure stories

Letters

Geltsdale recount

Spoken Language

Visualisation

Freeze Frames

Space Station

Spring sensory walk

Seaside role play

Discussion

Trip to Silloth

Trip to Geltsdale
Additional English activities include: Guided Reading, Whole Class Guided Reading, Phonics, Independent Reading, Spellings, Punctuation and Grammar (SPaG), Shared Reading and Writing, IDL Groups. Writing will also take place in other subjects such as RE, History, Science etc and English skills will be developed through Enhanced Independent Learning activities.