January 2019- We are very busy coming up with discussions and ideas for class council meetings this term. We have come back after Christmas with lots of ideas to share that may make our school a better place to be, we have also rotated our sub committee reps around. Look at us busy thinking of new ideas...
Half termly class council theme: Internet Safety. Staying safe online.
Anti Bullying Week 12th - 16th November 2018
Theme: RESPECT
We have looked into what respect means, how to show respect and why respecting others around us is essential. We have come up with our own Anti-Bullying assembly all about respect.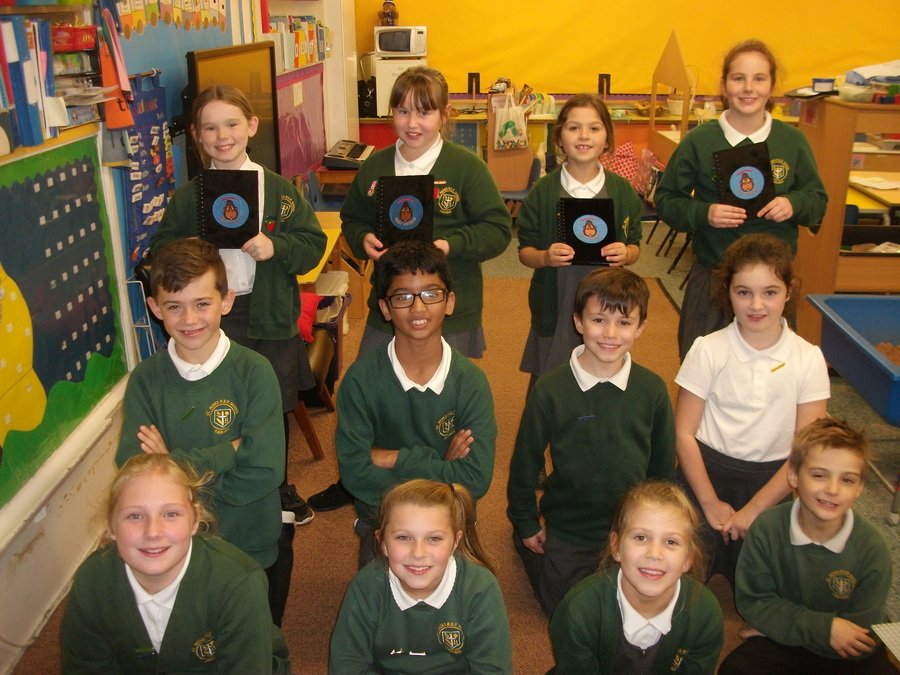 School Council Reps (2018-2019)
Year 6- Chairperson- Victoria

Secretary- Rebecca

Vice-Chairperson- Charlie

Year 5- Chairperson- Lydia
Secretary- Charlotte

Vice-Chairperson- Oliver
Year 4- Chairperson- Liliana
Secretary- Brooke
Vice-Chairperson- Harry
Year 3- Chairperson- Ignacy
Secretary- Victoria
Vice- Chairperson- Amelia
Sub Committee Teams Spring 2019
Health and Safety Inspectors:
We have been part of delivering a Sugar Smart assembly to the rest of the school to raise awareness of the negative effects too much sugar has on our bodies and our health. We were able to borrow some Sugar Smart resources from SugarSmart.uk to help spread awareness in our school. We did a Sugar Smart points campaign in our school, where the healthiest children that week from each class received a brand new water bottle. Well done to those children!
Spring term- We will continue to raise awareness of our SugarSmart campaign by coming up with new ideas and activities for our school. We will also be going on a health and safety walk around our school ad feedback our results to Mrs McMillan.
We have created some 'SMART' rules for keeping safe online. It is important that every child follows these rules to keep safe online.
S is for safety. Don't give out your personal information to people/places you don't know.
M is for meet. Meeting someone you have only been in touch with online can be very dangerous. Always check with an adult you trust.
A is for accepting. Accepting emails, files, pictures or texts from people you don't know can cause problems.
R is for reliable. Check information before you believe. Is the person and website telling you the truth?
T is for tell. Tell and adult if someone or something makes you feel worried or uncomfortable.
In our school we have E-safety boxes in each Key Stage 2 class. They have been created for children to write down any concerns they have when online, or anything they have been exposed to that has made them feel uncomfortable. Our E-Safety reps will check these boxes weekly and report anything to Mrs.McMillan.
Why did you want to be part of St Bede's School Council?
"I wanted to be part of the team because it's my chance to speak up and I am good at taking notes."- Brooke.
"I wanted to be apart of the team because I like helping people and I think it will be fun.- Charlie.
"I hope I can make our school a better place."- Rebecca.
"I think I will be good at listening to others and helping others."- Harry
"I want to help the school to become a better place."- Charlotte.
Latest Update:
11/18- We have been very busy this month planning, organising and delivery an Anti-Bullying assembly, a Sugar Smart assembly and an E-safety video. We are due to rotate E-safety monitors and Health and Safety reps after Christmas.
Sugar Smart Launch:
St Bede's R.C. School is now 'SugarSmart.' We hope this helps bring awareness to the effects of sugar to our health. Each class will have termly lessons on Sugar Smart provided by sugarsmartorg.uk. These lessons will be fun, enjoyable, educational and thought provoking. Keep your eyes peeled around school for SugarSmart facts!
Health and Safety Audit
Our new Health and Safety Audit for our School has been created. Each term we will organise a team of representatives to complete a Health and Safety Audit for the school. The data and evidence collected will be fed back to Mrs.McMillan.
Upcoming events:
. E-Safety monitors to prepare 'safety online' short video for our website.