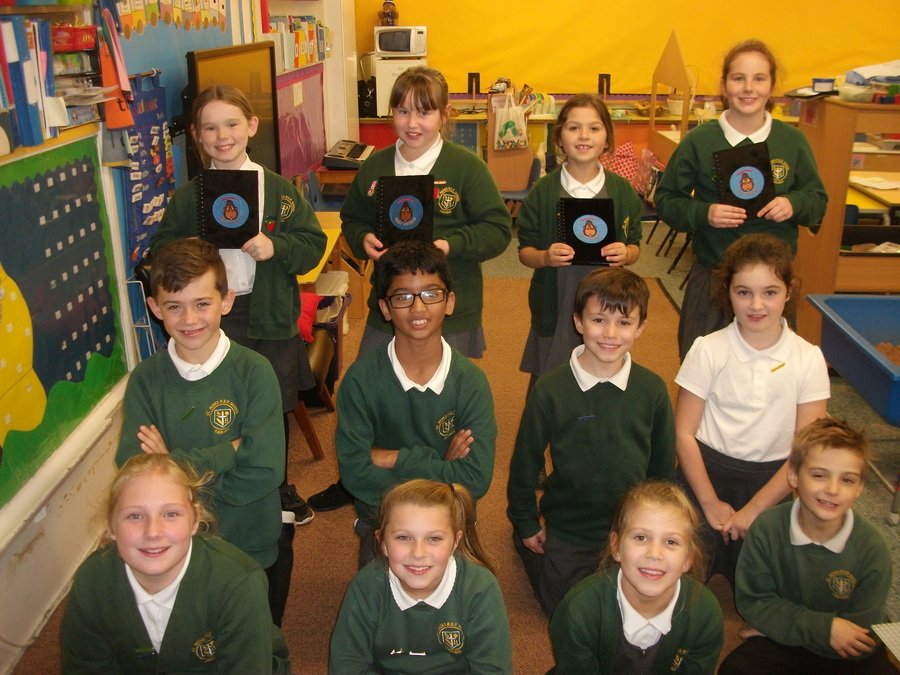 School Council Reps (2018-2019)
Year 6- Chairperson- Victoria

Secretary- Rebecca

Vice-Chairperson- Charlie

Year 5- Chairperson- Lydia
Secretary- Charlotte

Vice-Chairperson- Oliver
Year 4- Chairperson- Liliana
Secretary- Brooke
Vice-Chairperson- Harry
Year 3- Chairperson- Ignacy
Secretary- Victoria
Vice- Chairperson- Amelia
Sub Committee Teams Autumn 2018
Health and Safety Inspectors:
Why did you want to be part of St Bede's School Council?
"I wanted to be part of the team because it's my chance to speak up and I am good at taking notes."- Brooke.
"I wanted to be apart of the team because I like helping people and I think it will be fun.- Charlie.
"I hope I can make our school a better place."- Rebecca.
"I think I will be good at listening to others and helping others."- Harry
"I want to help the school to become a better place."- Charlotte.
Latest Update:
3/10/18- Introduction meeting. We have discussed what our roles are, what the expectations of St Bede's S.C are, we have been organised into sub-committee teams for Autumn 2018. We also received our badges.
Sugar Smart Launch:
St Bede's R.C. School is now 'SugarSmart.' We hope this helps bring awareness to the effects of sugar to our health. Each class will have termly lessons on Sugar Smart provided by sugarsmartorg.uk. These lessons will be fun, enjoyable, educational and thought provoking. Keep your eyes peeled around school for SugarSmart facts!
Health and Safety Audit
Our new Health and Safety Audit for our School has been created. Each term we will organise a team of representatives to complete a Health and Safety Audit for the school. The data and evidence collected will be fed back to Mrs.McMillan.
Upcoming events:
. E-Safety monitors to prepare 'safety online' short video for our website.