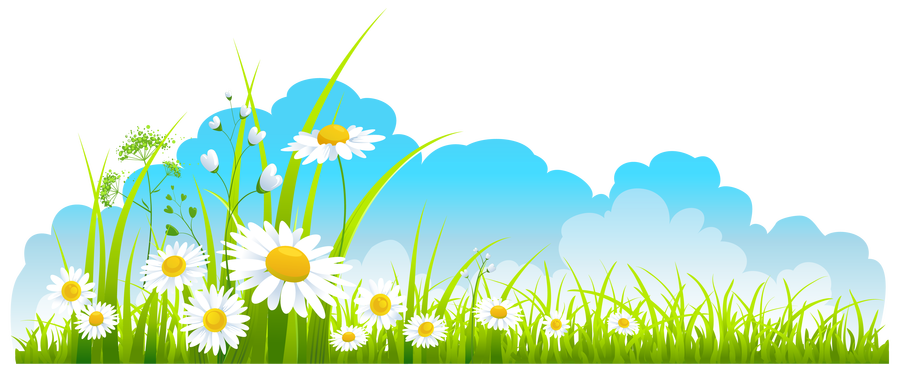 bbbb Spring Term in Year 5 bbbb
Literacy
In Literacy we will be delving into the exciting world of Viking Legends with tales of daring deeds and heroic feats. Our storyteller will be Terry Jones and his hero Erik the Viking. We will use these tales to inspire our own Legends, creating monsters and heroes along the way. We will think about how to open a story with dialogue and experiment with setting a mood by using expanded noun phrases.
We will use Non Fiction books to research Vikings and write an information text about a Viking Boat.
We will be reading and performing poems by a range of poets, including Judith Nicholls and Carol Ann Duffy. We will explore the ideas and language in the poems and explore editing and organising ideas.
Our Guided Reading will be based upon Viking Legends, non-fiction books about Viking life and our science topic Keeping Healthy.
SPAG: Relative pronouns and clauses speech punctuation, homophones, using adverbs to link ideas across paragraphs, modal verbs.
PE: PE will be on Wednesdays and Thursdays. Our skills focus are Gymnastics and Dance. We will also improve our running stamina.
Numeracy
As well as continuing to practise formal written methods for addition, subtraction, multiplication and division, the children will be studying: fractions, decimals and percentages. These topics all rely on a sound knowledge of times tables and their division facts, so please take time to learn them and their fact families.
For example: 3 x 5 = 15 5 x 3 = 15 15 ÷ 3 = 5 15 ÷ 5 = 3
In Science we will be investigating Healthy Lifestyles. We will learn about different food groups and learn about eating a balanced diet. We will visit Tesco for a Healthy Eating Trail, part of which will explore how much sugar is in breakfast cereals.
(Go to www.nhs.uk/Livewell/Goodfood to look at an Eatwell plate.)
We will learn how our heart works and how to keep it healthy.
History
Our topic is The Vikings. We will use a variety of sources to investigate these infamous traders and raiders. We will find out more about their lifestyles; why they left Scandinavia; the nature of their attacks from historical accounts and their many Gods.
As part of our topic we will visit Tullie House and take part in a day of Viking Activities.
Why not try The Viking Quest on bbc.co.uk
In Geography we will locate and describe the landscape of Scandinavia.
Art and Design and Technology
In Art we will be using paint and coloured pencils to draw fruit and vegetables.
Design and Technology. We will make Viking brooches and longboat scenes.
In ICT the children will be using MS Logo to explore how to use algorithms to draw shapes. (MS LOGO is free to download if you wish to experiment at home.) The children will also complete this terms E Safety work.
PE: PE will be on Wednesdays and Thursdays. Our skills are Gymnastics and Dance. We will also improve our running stamina.
Music: Mr Tugwell will continue to teach the children how to play the clarinet, how music works and a range of great songs. Keep practising at home! There will be another super Clarinet concert this term.
RE: Our RE topics are:
Mission. Our Local Church Community. The Christian family is made up of smaller Christian families called Dioceses. Each is led by a bishop who continues the work of the twelve apostles.
Memorial Sacrifice. The Eucharist, the living memorial of Jesus.
Year 5 will be performing 'The Stations of the Cross' at Easter.
Other:
Robinwood Information Meeting – Wednesday 7th February, 3.30 – 4.30
Class Mass - Friday 9th February, 9.15am in Church.
Parent's Evening - 26th/27th February
Spring Concert - 14 March
Robinwood – March 19th to March 21st
Tullie House Viking Day - 22 March
Easter Play – March 29th 2.00pm
Welcome back to school. I hope that you have had a good summer. We have a busy term with lots of exciting topics and new learning ahead. We're really looking forward to working with you all.
Mrs Wilson and Mrs Manchester

Don't forget to sign up......Muddy Boots will continue until October.

English
In English we will learn about the features of an information text. We will create a PowerPoint information presentation linked to our science topic of Earth and Space.
Our first fiction book is the tale of 'Arabel's Raven' by Joan Aiken.
We will read the classic narrative poem 'The Highwayman' by Alfred Noyes. We will study the old-fashioned language in this unnerving tale and use drama to explore the action and characters in the poem as well as the rhyme, rhythm, and mood. It is a dramatic poem and we will see how the author uses similes and metaphors to create a mood. The children will learn sections and recite it to the class. In our writing we will write letters in role and think about writing from another character's viewpoint.
We will dip our toes into Shakespeare by studying a section of Romeo and Juliet. We will use drama to explore speech and character.
The children will also study Spelling, Punctuation and Grammar.
I would encourage you to join your local library. The library at Morton Manor is a super, well stocked but compact library. It is bursting with great books to read.
Homework will be set for vocabulary research and reading.
Reading Diaries will be sent home during the second week of term. Please encourage your child to read for at least 10 minutes each night and ask them to tell you about their books. Even though your child is in Year 5, it is still lovely to sit and share a book with them.
Mathematics
In our maths lessons we will be using Big Maths to develop our mental maths skills and. Please take time at home to learn your LearnIts.
We start with Place value of 6 digit numbers, including multiplying and dividing by 10, 100, 1000.
In our number work we will be learning formal written methods for addition, subtraction, multiplication and division. We will use them to solve problems.
We will explore multiples, factors, square and cube numbers.
In our statistics work, we will use line graphs and timetables to present and explore data.
History / Geography
In history we will be thinking about how historians find out about the past.
Our focus will be our local area and we will be looking at maps, paintings, photographs, newspapers and other sources to see what it was like in the past and how it has changed.
We will investigate the history of Carlisle Canal.
Art and Design and Technology
We will use LOGO software to create pattern.
Design and Technology. We will research, design, make and evaluate space buggies.
Science
We start by thinking about how sound is made and how does it travel?
Then a quick investigation of the fruit and seed dispersal section of the plant life cycle.(This will include the use of decision trees to organise information)
Finally,we will be exploring the Earth, Sun and Moon. We will be finding out about their shape and size and how they move. We will be exploring shadows and the calendar.
In ICT the children will be learning how to create PowerPoint Presentations.
We will also be using MS Logo to explore how to use algorithms to draw shapes. (MS LOGO is free to download if you wish to experiment at home.)
PE We will be playing Quick Sticks Hockey and, after half term, we will also improve our gymnastic skills.
PE days are Wednesday and Thursday.
We will continue our running at least 3 times a week. Please make sure that your child has an outdoor kit in school all of the time.
Music. In Year 5, the whole class learns the clarinet. It is a fabulous opportunity and I would encourage your child to practice at home to get the most out of these lessons. The sessions are led by a county music teacher called Mr Tugwell. He will also work with the children on their singing skills.
RE Our RE topics are:
Ourselves. Created in the image and likeness of God.
We are all made In the image and likeness of God. To know ourselves and appreciate that our value and uniqueness is central to our well being.
Life Choices. Marriage, commitment and service.
Through baptism the Christian is called to a life of holiness and to the mission of spreading the Good News. That life may be lived out in different ways. For some it will be through marriage. Whatever life choices are made, the Christian is called to a commitment of holiness and service of to others.
Hope. Advent; waiting in joyful hope for Jesus; the promised one.
Advent focuses on Jesus' coming in history and encourages believers to prepare for the the Christ who comes each day. They also wait in joyful hope for him to come in glory at the end of time.