Ente
Hello,
PE this half term will be swimming on Wednesday and Fridays. Your child will need black shorts, a plain white t-shirt, a sweatshirt, jogging bottoms, trainers and a spare pair of socks. Please ensure that your child is not wearing jewellery, that long hair is tied back and that all clothing is clearly marked with your child's name on PE days. PE will be outdoors whenever possible so if it is sunny children should have sun cream applied before coming to school and bring a cap.
Homework will be set on SeeSaw and will include Phonics, reading, spelling and maths. Some will be set on a Tuesday for completion by the Friday and some will be for the next school day. This will be clearly annotated on SeeSaw. If your child requires additional time to complete work please message me via SeeSaw.
https://help.seesaw.me/hc/en-us/articles/206514655-I-m-a-Family-member-How-do-I-add-my-child-s-journal-
With this link you will find a video that tells you more about the SeeSaw family app. Children will also be given their own login to complete work directly to their Journal. The children will be shown how to log into this in the first few days of class. Children will also have passwords for Mathletics. Please make sure they keep their passwords safe.
Please watch this space regarding reading books, at this time children should not be bringing any folders, pencils, footballs or toys into school.
Please can you provide your child with a drinks bottle, filled daily with water with their name clearly marked on it.
In the guidelines provided by Mrs McMillan you will notice that adults are to stay 2 metres away from children unless for exceptional reasons. Please make sure that your child can fasten their shoes and coat to reduce the contact points required each day. Where staff are required to work more closely with children the right to wear appropriate PPE is reserved and this will be shown to the children upon the return to the classroom. Hygiene routines including cleaning of workstations and equipment will also be introduced.
We will continue to ask for £1 snack money. This will be collected via the electronic system and no money should be sent with your child to reduce contact points.
As you may be aware Year Two normally goes swimming throughout the year but this is currently under review with the Covid guidelines and again I will update you once the situation is clearer.
If you have any questions, please message me via SeeSaw.
Thank you for your support,
Mrs Gibson
Hello my new Year Two Class,
Before you return to school in September I wanted to say hello and send a brief video to let introduce myself and Mrs Abba and let you see your new classroom.
Some things have changed since I recorded the video, our PE days will be Wednesday and Friday and you will need to wear trainers. There will be signs suggesting which gate you should enter school.
Please keep watching the school website so that you know what to expect in September as things do keep changing.
Have a lovely summer, we can't wait to welcome you back in September.
Mrs Gibson
PE will be on a Wednesday and Friday. Please can children bring a water bottle daily.
Summer Term Overview
Dear Parents,
Summer Term 2 Overview
At the time of writing this overview it is not clear when Year 2 will be invited back to school. If this does occur before the end of the school year then the topics outlined below are likely to change as there will be a focus on assessing where children are and on well-being.
Again, school will be different from March and I will instruct the children on this before we go back into school so it is important that once we have a return date they pay close attention to instructions regarding this.
This term we shall begin by looking at Titanic and as well as thinking about the historical event we shall also be designing our own cabin and trying to sink our own paper ships.
We shall be making a newspaper about the sinking using our new skills learned in Seesaw and thinking about trips.
We shall then move onto the seaside and looking at historical seasides and the seaside now and how it has changed. We will be considering Silloth but unfortunately we will not be able to go on our normal class trip.
We shall continue learning about habitats including the seaside and children will be encouraged to make their own habitat either in the garden for insects or designing a habitat.
In ICT we shall continue with our coding where we shall be using buttons for instructions.
In writing we shall continue to follow the Talk for Writing units, the first one being on all things Rainbows.
In Maths we shall continue following the White Rose Maths Hub Home learning schedule continuing with multiplication before recapping fractions again.
PE will continue to be with Joe – I know some of you did a lot for our Joy of Moving day and hopefully we will have some form of sports afternoon later in the term.
In RE there will continue to be a change from the scheduled learning as Mrs Harris will continue with Bible stories.
We shall continue to listen to George's Marvellous Medicine and there will also be books based around our new topic, the Titanic.
Finally, the children will get an opportunity to introduce themselves to their year 3 teachers by writing a letter and self-portrait at the end of term.
I know that some of you dip in and out but please keep an eye on Seesaw this term so that you are aware of what is happening, especially around the return to school.
Let's all have a lovely final term of Year 2!
Mrs Gibson
The Year Two Weather Stars are famous!!!! Science
The Year Two Weather Star's photograph was selected as an Editor's Choice on the BBC Weather Watchers website and was featured live on the BBC's Look North Weather Report.
Autumn

Spring

Summer

RE

Celebrations and books

Signs & Symbols

Preparations

Mysteries

Books

Thanksgiving

The Good News

Opportunities

Easter

The Mass

Spread the Word

Rules

Treasures

Islam

The Church

Science

Seasonal Changes

Everyday Materials

Uses of Everyday Materials

Animals including humans

Seasonal Changes

Living things and their Habitats

Seasonal Changes

Living things and their Habitats

Seasonal Changes

Geography

Capital Cities

Countries of UK

London

X

The United Kingdom

Hot and Cold Places

Africa - Topic

Comparing Silloth to another seaside location

History

X

Remembrance Day

The Great Fire of London

Travellers – comparing Neil Armstrong with Christopher Columbus

X

Seaside in the Past

Silloth in the Past – local study

ICT

E-Safety Unit

Uses of Technology

E-Safety Unit

Internet Safety Day

Coding

E-Safety Unit

Research

Art

Christopher Wren

Architecture

Drawing Buildings

X

X

Van Gogh - Starry Night

X

Ted Harrison - Artist

Landscapes

D & T

Joseph's Coat

X

X

X

African Instruments

African Food Technology

3D Habitat

P.E.

Swimming

Games

Swimming

Multi-skills

Swimming

Dance

Swimming

Gymnastics

Swimming

Cricket

Swimming

Athletics

P.S.H.E

SCARF

Safety

SCARF

Caring

SCARF

Friendship

SCARF

Resilience

SCARF

Achievement

SCARF

Achievement
Prior to commencing the full curriculum the children will explore their feelings and the return to school via a series of books. These will include:-
While We Can't Hug by Eoin McLaughlin - the children will discover how to show they care whilst socially distanced including playing a range of games.
The Dot by Peter H.Reynolds - the children will think about making their mark. They will explore mark making in art including mixing colours as well as their ambitions.
Dear Teacher by Amy Husband - the children will look at a series of letters written by a boy who does not want to return to school, can they persuade him to?
Once Upon an Ordinary School Day by Colin McNaughton and Satoshi Kitamura - this book pormpts the children to use their imagination inspired by different types of music.
As part of formal assessment in Year 2 the children will undertake a Phonics screening check this term. Children will recap a Phonics sound each day and this will include a homework element.
We shall recap Year One Grammar and spelling rules before introducing Year 2 rules in Term 2.
The children will be encouraged to learn outside and this will be across the curriculum. Please make sure your child has a waterproof coat if necessary.
RE
Celebrations and Books
The children will be learning about the Bible and the Gospels. They will learn special stories from the Bible and recount them. They will ask Big Questions about the Gospels and what they mean and why they are important.
ENGLISH
The children will find out about and enjoy a range of books by our class author King Smith.
The children will undertake a range of writing including an acrostic Autumn poem, a biography of a famous person, a recount, a newspaper report and imaginative writing.
Science
The children will be studying these topics this term:
Seasonal Changes: Observe changes across the four seasons, observe and describe weather associated with the seasons and how the day length varies. We will do our own weather forecast.
Materials and their uses: The children will identify a range or materials, discuss their properties and be able to recommend a suitable material for a specific use. The children will be asked to prepare a biography of Charles MacIntosh and discover what he invented.
MATHEMATICS
This term the children will learn to read and write numbers to at least 100, recognise the place value of a two digit number, compare and order numbers up to 100, use <> = signs. Count in steps of 2,3,5 and 10, find 1/10 more or less from a given number, identify, represent and estimate numbers using different representations, including the number line, use place value and number facts to solve problems. Choose and use appropriate standard units to estimate and measure height/length in any direction (m/cm) using a ruler, mass (kg/g) using scales and volume (litres/ml). Know that addition can be done in any order and that subtraction cannot, recall and addition and subtraction facts to 20 fluently and derive and use related facts up to 100, solve problems with addition and subtraction, add and subtract numbers mentally, using concrete objects and pictorial representations, add three one digit numbers. Recognise and use the inverse relationship between addition and subtraction. Identify and describe the properties of 2D/3D shapes, compare and sort common 2D/3D shapes. Understand multiplication as repeated addition, show that multiplication can be done in any order and division cannot, recall and use multiplication facts for the 2, 5, 10 tables including recognising odd and even numbers. Use mathematical vocabulary to describe position, direction and movement, including movement in a straight line and distinguishing between rotation as a turn and in terms of right angles for quarter, half and three- quarter turns (clockwise and anti-clockwise). Recognise, find, name and write fractions of a length, shape, set of objects or quantity. Recognise and use pounds (£) and pence (p), combine amounts to make a particular value, find different combinations of coins that equal the same amounts of money. Tell and write the time to five minutes, including quarter past/to the hour and draw the hands on a clock face to show these times, know the number of minutes in an hour and the number of hours in a day.
HISTORY
The children will be studying this term:
Remembrance - reading the book Flo of the Somme by Hilary Robinson, this children will discuss why we remember certain events, how we should remember them and write a recount of a Remembrance service.
The Great Fire of London - the children will be introduced to making timelines of their own lives as well as historical events.The children will learn about the fire, why it happened and what were the consequences. The children will look at old and modern London and help redesgn the city. They will listen to the book Toby and the Great Fire of London.
GEOGRAPHY
The children will begin by making maps of the classroom, school grounds and local area to understand their place in the world. We shall look at map symbols and why they should be the same.
Name, locate and identify characteristics of the four countries and capital cities of the United Kingdom and its surrounding seas.
Linked with The Great Fire of London topic the children will find out about modern day London, England's capital city. They will locate and identify characteristics of London. They will use maps, atlases, aerial photographs and plans to recognise landmarks and basic human and physical features. The children will develop geographical vocabulary whilst studying London.
Later in the term, the children will learn about hot and cold climates, where they are located. They will discuss different climates and continents before using their geographic skills to determine where they would like to live.
DESIGN AND TECHNOLOGY / ART
Sir Christopher Wren: The children will study the architecture of St Paul's Cathedral which Sir Christopher Wren designed after the cathedral burnt down during The Great Fire of London. They will compare the building to what remains in London today. The children will draw and build their own versions of both buildings.
PSHE
In Year Two we follow the SCARF (Safety, Care, Achievement, Resilience, Friendship) PSHE scheme of work. This term we will be working on Safety and Caring.
PE
PE will be on a Wednesday and Friday. Children will learn ball skills and dance.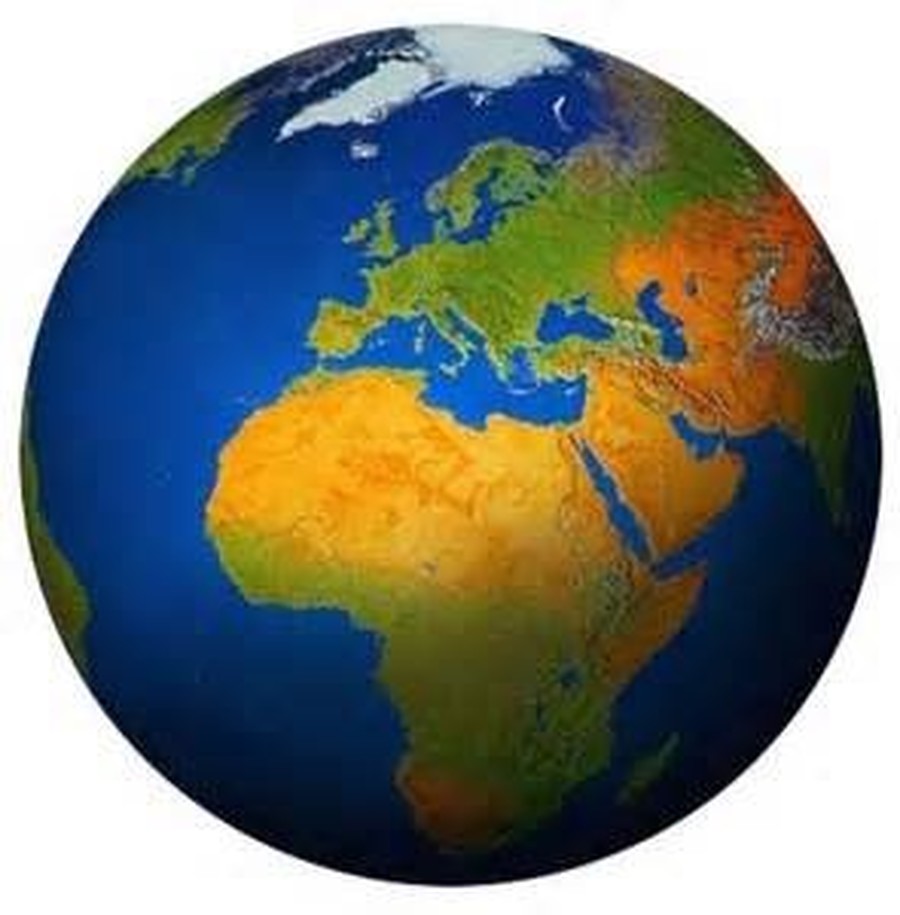 Year Two English Overview - Spring Term
Spring 1 Spring 2

Contemporary and Classic Poetry

Polar Bear, Polar Bear What do You Hear - Eric Carle

Stories, Fairy Stories, Traditional Tales

Man on the Moon, A Day of the Life of Bob - Simon Bartram

Katie in London - James Mayhew

You Chose - Pippa Goodard and Nick Sharratt

Non-Fiction

Holiday brochures

Writing Opportunities

London Postcard - Geography

Holiday brochure - London

Recount of a celebration - RE

Recount of Gospel stories

Instructions for launching a rocket

Where I would like to Live

Spoken Language

Video clip - London

Presenting a weather forecast