Swimming begins on Thursday 9th January.
Dates for the diary...
Back to school - Tuesday 7th January

Swimming starts at Morton School - Thursday 9th September

Parents Evening -

Finish for half term -
The Year Two Weather Stars are famous!!!! Science
The Year Two Weather Star's photograph was selected as an Editor's Choice on the BBC Weather Watchers website and was featured live on the BBC's Look North Weather Report.
Hello,
PE this half term will be swimming on Thursday mornings. Your child will need to bring a swimming costume (no bikinis or long swimming shorts please) , towel, goggles (if necessary) and £1.50 - you do not need to provide armbands. Our other PE session will be on Tuesdays or Wednesdays and your child will need black shorts, a plain white t-shirt, a sweatshirt, jogging bottoms, trainers and a spare pair of socks. Please ensure that your child is not wearing jewellery, that long hair is tied back and that all clothing is clearly marked with your child's name on PE days.
Homework is given to the children on Fridays and is collected in on Tuesday mornings. If your child requires additional time to complete work please come and speak to me. Please ensure that your child brings their reading book and library book every day in their folder as we change books on different days throughout the week.
Please can you provide your child with a drinks bottle, filled daily with water and a pair of black plimsolls to wear inside school.
Menus are attached to the weekly newsletter - we ask that completed menus be handed back by Wednesday.
We will continue to ask for £1 snack money. We will collect this in on Wednesdays (along with the £1.50 swimming money) and the money will be used for trips and educational resources.
If you have any questions, please feel free to come in before or after school to speak to us.
Thank you for your support,
Mrs Gibson & Mrs Abba
Autumn

Spring

Summer

RE

Celebrations and books

Signs & Symbols

Preparations

Mysteries

Books

Thanksgiving

The Good News

Opportunities

Easter

The Mass

Spread the Word

Rules

Treasures

Islam

The Church

Science

Seasonal Changes

Everyday Materials

Uses of Everyday Materials

Animals including humans

Seasonal Changes

Living things and their Habitats

Seasonal Changes

Living things and their Habitats

Seasonal Changes

Geography

Capital Cities

Countries of UK

London

X

The United Kingdom

Hot and Cold Places

Africa - Topic

Comparing Silloth to another seaside location

History

X

Remembrance Day

The Great Fire of London

Travellers – comparing Neil Armstrong with Christopher Columbus

X

Seaside in the Past

Silloth in the Past – local study

ICT

E-Safety Unit

Uses of Technology

E-Safety Unit

Internet Safety Day

Coding

E-Safety Unit

Research

Art

Christopher Wren

Architecture

Drawing Buildings

X

X

Van Gogh - Starry Night

X

Ted Harrison - Artist

Landscapes

D & T

Joseph's Coat

X

X

X

African Instruments

African Food Technology

3D Habitat

P.E.

Swimming

Games

Swimming

Multi-skills

Swimming

Dance

Swimming

Gymnastics

Swimming

Cricket

Swimming

Athletics

P.S.H.E

SCARF

Safety

SCARF

Caring

SCARF

Friendship

SCARF

Resilience

SCARF

Achievement

SCARF

Achievement
RE
Celebrations and Books
The children will be learning about the Bible and the Gospels. They will learn special stories from the Bible and recount them. They will ask Big Questions about the Gospels and what they mean and why they are important.
ENGLISH
The children will find out about and enjoy a range of books by our class author King Smith.
The children will undertake a range of writing including a thank you letter for all they have enjoyed at Christmas. They will use their skills to write a postcard to say what they have enjoyed on an imaginary trip to London before using persuasive writing to make a travel brochure.
They will recount special celebrations such as their birthday and tales from the gospels.
SCIENCE
The children will be studying three topics this term:
Animals (including humans) : the children will be learning about the 7 signs of life (motion, respiration, senses, nutrition, excretion, reproduction and growth) and identifying them in both animals and humans. Children will recognise that humans and animals have off-spring. They will consider the life-cycle of certain animals such as butterflies.
Seasonal Changes: Observe changes across the four seasons, observe and describe weather associated with the seasons and how the day length varies. We will do our won weather forecast.
MATHEMATICS
This term the children will learn to read and write numbers to at least 100, recognise the place value of a two digit number, compare and order numbers up to 100, use <> = signs. Count in steps of 2,3,5 and 10, find 1/10 more or less from a given number, identify, represent and estimate numbers using different representations, including the number line, use place value and number facts to solve problems. Choose and use appropriate standard units to estimate and measure height/length in any direction (m/cm) using a ruler, mass (kg/g) using scales and volume (litres/ml). Know that addition can be done in any order and that subtraction cannot, recall and addition and subtraction facts to 20 fluently and derive and use related facts up to 100, solve problems with addition and subtraction, add and subtract numbers mentally, using concrete objects and pictorial representations, add three one digit numbers. Recognise and use the inverse relationship between addition and subtraction. Identify and describe the properties of 2D/3D shapes, compare and sort common 2D/3D shapes. Understand multiplication as repeated addition, show that multiplication can be done in any order and division cannot, recall and use multiplication facts for the 2, 5, 10 tables including recognising odd and even numbers. Use mathematical vocabulary to describe position, direction and movement, including movement in a straight line and distinguishing between rotation as a turn and in terms of right angles for quarter, half and three- quarter turns (clockwise and anti-clockwise). Recognise, find, name and write fractions of a length, shape, set of objects or quantity. Recognise and use pounds (£) and pence (p), combine amounts to make a particular value, find different combinations of coins that equal the same amounts of money. Tell and write the time to five minutes, including quarter past/to the hour and draw the hands on a clock face to show these times, know the number of minutes in an hour and the number of hours in a day.
HISTORY
The children will be studying this term:
Explorers - looking at the lives of Christopher Columbus and Neil Armstrong, where they explored and what they achieved. They will also look down from space to see the different continents of Earth.
GEOGRAPHY
Name, locate and identify characteristics of the four countries and capital cities of the United Kingdom and its surrounding seas.
Linked with The Great Fire of London topic the children will find out about modern day London, England's capital city. They will locate and identify characteristics of London. They will use maps, atlases, aerial photographs and plans to recognise landmarks and basic human and physical features. The children will develop geographical vocabulary whilst studying London.
Later in the term, the children will learn about hot and cold climates, where they are located. They will discuss different climates and continents before using their geographic skills to determine where they would like to live.
DESIGN AND TECHNOLOGY / ART
Sir Christopher Wren: The children will study the architecture of St Paul's Cathedral which Sir Christopher Wren designed after the cathedral burnt down during The Great Fire of London. They will compare the building to what remains in London today. The children will draw and build their own versions of both buildings.
Vincent Van Gogh:The children will look at examples of Van Gogh's work and produce a picture in the style of one of his famous works of art.
PSHE
In Year Two we follow the SCARF (Safety, Care, Achievement, Resilience, Friendship) PSHE scheme of work. This term we will be working on Friendship and Resilience.
PE
The children will begin swimming this term at Morton School on Thursday 9th January. Our other PE session will be on Tuesdays (or Wednesday if there is a worship assembly) where the children will be developing their gymnastic skills to make cityscapes..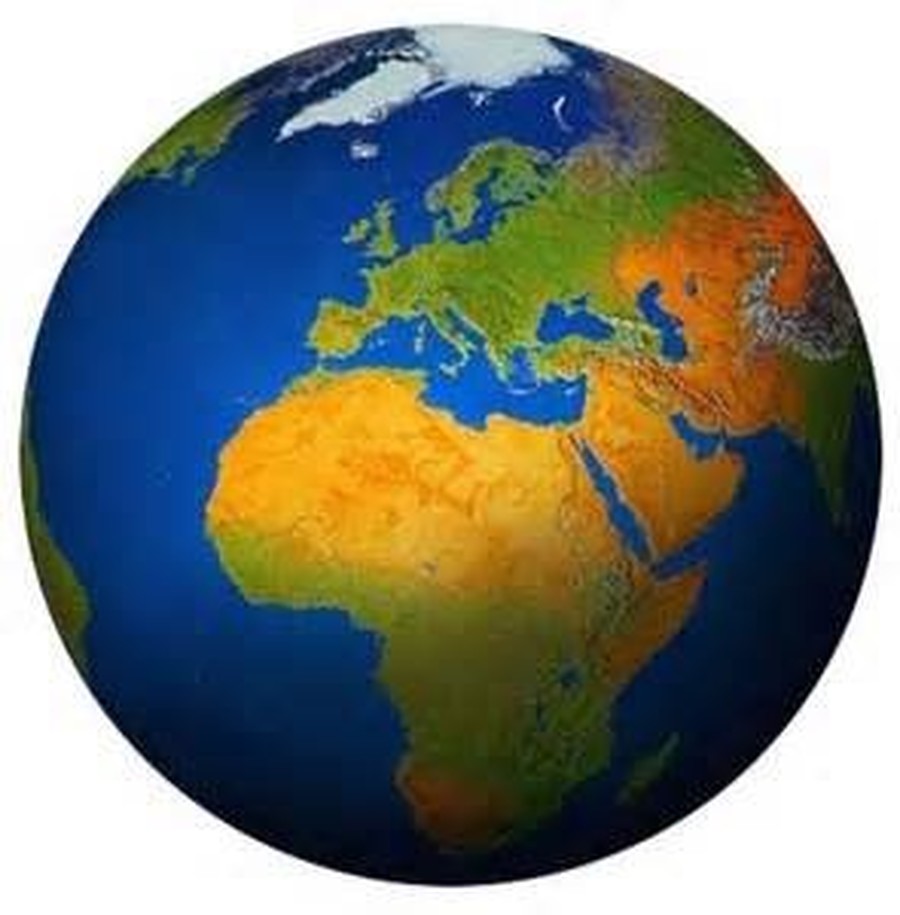 Year Two English Overview - Spring Term
Spring 1 Spring 2

Contemporary and Classic Poetry

Polar Bear, Polar Bear What do You Hear - Eric Carle

Stories, Fairy Stories, Traditional Tales

Man on the Moon, A Day of the Life of Bob - Simon Bartram

Katie in London - James Mayhew

You Chose - Pippa Goodard and Nick Sharratt

Non-Fiction

Holiday brochures

Writing Opportunities

London Postcard - Geography

Holiday brochure - London

Recount of a celebration - RE

Recount of Gospel stories

Instructions for launching a rocket

Where I would like to Live

Spoken Language

Video clip - London

Presenting a weather forecast