Welcome to the Year 5 homepage where you can find out what is going on in Year 5 this year.
Myself, Mrs P. Manchester and Miss Devlin would like to welcome our new Year 5 class back to school after their prolonged break.
School is going to feel a little different to normal this Autumn term but I am certain we will all very quickly adapt to these changes and move with the new rhythm of life in St Bede's school.
There are no key dates to give you yet as there will be no school assemblies or class masses. We also have no planned visits to support the learning in the classroom.
Please do not bring your reading folder to school as we will be keeping our reading books in the classroom and letters will be sent to you by email. All children have access to the SORA App. This is a free online library full of great books to read. Please choose one to read at home. We will check logins during the first week.
Maths and reading Homework will be set on Seesaw (we will log the children in during the first week back) so there will be no paper homework set. If you have any questions at all please contact me on cwilson@stbedes.cumbria.sch.uk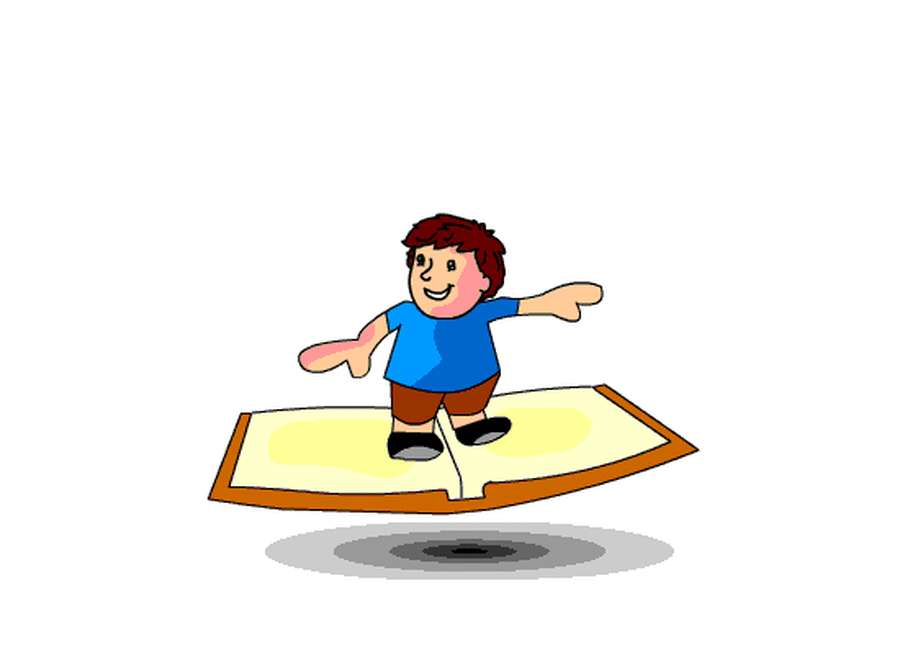 Year 5 Autumn Term 2020
Literacy
Reading
We love reading in Year 5. This year we will be moving the children through a range of authors and types of stories (genres). We will think about what the author means and how they use phrases and ideas to give us clues to the character and the plot. We will think about how to read between the lines to deepen our understanding.
In Year 5 the children are expected to read for at least 15 minutes every day in their own time at home. They can do this homework either before or after school. This commitment to reading will help them to enjoy books and lose themselves in amazing worlds and adventures. It will also improve their stamina and comprehension, key skills for their continuing education.
Your child has access to SORA, a free online library. You can download the App for free, and the children have their login details. There are many authors to choose from and I would encourage you to spend some time exploring all of the books that are on offer.
Our first Whole Class Reader is 'Arabel's Raven' by Joan Aiken. Followed by Erik the Viking by Terry Jones.
Writing
Our first writing project is a report. We will be looking at describing the features, habitats and facts about different animals. This will include learning more about paragraphs, brackets, adverb starters and punctuation, addition and contrasting words and topic sentences.
After that we will be learning how to write a Film Review, how to mix reporting with opinion. We will look at how to use paragraphs to collect our ideas together and how to write a synopsis (precis) of a story. Please encourage your children to talk about their favourite films with you to prepare for this work.
Our next writing will be based upon Wizard school. It is a creative project involving, spell setting, designing a school and persuading people to join!
We will also be writing as part of our history topic.
The children will study Spelling, Punctuation and Grammar as set out in the Year 5 expectations.
Numeracy
Place value, including multiplying and dividing by 10, 100, 1000.
In our number work we will be learning formal written methods for addition, subtraction, multiplication and division. We will use them to solve problems.
We will explore times tables and division facts, multiples, factors and square numbers.
In our statistics work, we will use line graphs and timetables to present and explore data.
Please try to use Mathletics as much as possible. It is a great way to support your leaning and boost your confidence for our maths learning.
History / Geography
Our topic is The Vikings. We will use a variety of sources to investigate these infamous traders and raiders. We will find out more about their lifestyles; why they left Scandinavia; the nature of their attacks from historical accounts and their many Gods.
In Geography we will locate and describe the landscape of Scandinavia.
Art and Design and Technology
We will use water colour pencils to sketch the natural world in autumn. We will explore how to draw and sketch 3d shapes using shadow and shading.
We will investigate and create our own illuminated letters.
We will look closely at religious imagery in The Light of The World by William Holman Hunt as well as religious icons.
Design and Technology – We will be making Viking Brooches and beads.
Science
Throughout the year we will be exploring how plants reproduce. This term we will be looking at fruit and seed dispersal and using Branch Diagrams to organise and retrieve information. We will also study sound - how is it made and how does it travel.
After half term we will be exploring the Earth, Sun and Moon. We will be finding out about their shape and size and how they move and influence each other.
PE
Please make sure that your child comes to school on the days which we have PE. This means a white t-shirt and black shorts with jogging bottoms and a sweatshirt over the top. Please wear trainers.
In the first half term PE will be on a Monday and Friday. On Mondays we will be working on getting fit with outdoor exercises and on a Friday Karen from therapeutic Treehouse will be in school to run mindfulness and yoga lessons.
RE
Our RE topics are:
Ourselves. Created in the image and likeness of God.
We are all made in the image and likeness of God. It is important to know ourselves and appreciate that our value and uniqueness is central to our well-being.
St Bede. The life and legacy of our school saint.
Hope. Advent; waiting in joyful hope for Jesus; the promised one.
Advent focuses on Jesus' coming in history and encourages believers to prepare for the Christ who comes each day. They also wait in joyful hope for him to come in glory at the end of time.