Welcome to the Year 5 homepage where you can find out what is going on in Year 5 this year.
Welcome back to school, we hope that you had a good Easter break. Congratulations on your hard work for our Easter Play, it was an excelent performance from you all and really moving and thoughtful.
This term is very busy Year Five!
Muddy Boots will begin again on Thursday 21st April. The class will be split into two groups. Each week, one group will walk and the other group will stay at school and work with Mrs B. Wilson. Mrs B Wilson took the class for poetry during our Autumn Muddy Boots Walks. I will post the details onto Seesaw.
Our visit to Robinwood Outdoor Activity Centre takes place on Monday 25th April to Wednesday 27th April. There are details about this on Seesaw, but I will send more information – check your email and Seesaw for this.
The classroom will still be very well ventilated so please wear layers of clothes underneath your school jumper or fleece.
We will keep in touch with you via Seesaw, email and text. You can contact us on Seesaw messages.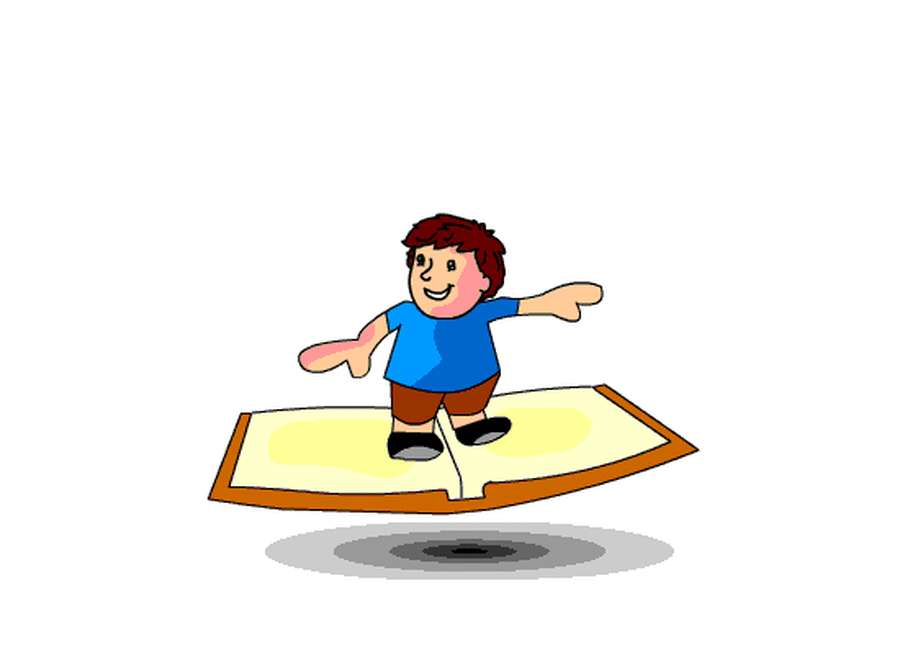 Year 5
SUMMER TERM 2022
Literacy
Our writing this term will explore ideas in poetry. We will learn how to write a Warning Story. We will revisit how to write speech, relative clauses, modal verbs, using paragraphs to organise our writing and how to develop character.
We will use a range of non-fiction books and websites to research our History and Science topics.
Guided Reading will be based around our Science learning.
Our daily spelling will follow the Read, Write Inc Scheme. Please make use of Spellingframe at home. https://spellingframe.co.uk/ Don't forget to login to gain points.
In June, St Bede's will be participating in a multi school Book Festival. One of our visiting authors will be Frank Cottrell Boyce so keep reading his fantastic books!
Numeracy In numeracy, we will be focused upon fractions and decimal numbers.
We will look at how to present and read data on different types of graphs.
In shape and space we will learn about measuring area and perimeter.
Please continue to make good use of Mathletics and TTRockstars to support your skills and understanding.
Mathletics 3 times a week for at least half an hour. https://www.mathletics.com/uk/
If you are unsure of your times tables and division facts then use TTRockstars daily for at least 15 minutes. It really does help you to learn those important facts and will give you a great start in Y6 https://play.ttrockstars.com/
Science Our science topic is Keeping Healthy. We will investigate how our bodies work and what we can do to keep them healthy and well both physically and mentally. As part of our topic we will have a lesson about caring for our mental health from MIND. This session is always popular with Year 5 and gives them skills to deal with any future worries they may have.
Geography In Autumn term, Our Geography topic was the Mountain Environment. As part of this topic we will visit the Buttermere Valley. We will explore what it is like to live there and look at the physical features of mountains.
History
Our big question in History is how do historians prove that something existed when it isn't there anymore?
We will be using a wide range of sources to explore the Carlisle Canal; once an important part of the industrial landscape of Carlisle, it has disappeared from view. We will carry out some fieldwork in and around Carlisle, looking for clues and evidence.
Art We will explore the canal art of Castles and Roses. We will look at the life and work of local artist Sam Bough.
As part of our History topic, we will look at paintings to give us clues about the past.
Design and Technology: We will be finishing our Viking pop up pages.
ICT The children will be following an e safety course. We will also be programming using Scratch. You can explore this website for free here https://scratch.mit.edu/
PE: Our PE sessions are outside on a Wednesday morning and a Thursday afternoon.
On Wednesdays, please come to school dressed in your PE kit (black shorts, white t shirt, dark joggers/leggings and a dark hoodie/sweatshirt and trainers. BRING YOUR UNIFORM TO CHANGE BACK INTO.)
On Thursdays, come to school in your uniform and bring your kit to change in to (unless you are doing Muddy Boots, in this case come to school in your walking clothes).
Please note that we will not have PE on a Monday morning.
RE: The Way, The Truth and the Life
Life in the Risen Jesus
We will think about the Resurrection and understand the meaning and importance to our Catholic Faith. We will be exploring the way that we live our lives, the way we treat people, and by our words and actions to show if we have an attitude of service. As Christians we believe that the spirit of God is active in each person and also in our church community. We will think about how the Holy Spirit transformed the early disciples and helped them to spread the Good News. We will think about the many ways that Jesus is with us and explore different types of prayer. Our learning will help us to make time for prayer and reflection.
Reconciliation
We all live together and have many friendships and relationships with people at home and school. God has given to each person the free will and power to choose; sometimes our wrong choices can damage those ties and we hurt each other. Children and adults have to discover their ability to reach out and repair what has been damaged. We will be thinking about how to say sorry and reconcile ourselves with God and our family and friends.
Other Faiths
People around the world have many faiths which they turn to when they have worries and problems to solve. Their beliefs help them to explore the mysteries about life and search for true happiness. The Christian Church teaches us that there is one community which everyone in the world is part of and that we should love all people no matter what their faith is.
We will be thinking about the different beliefs and practices of Islam, the faith of Muslim people.
Music: Our clarinet and singing tuition continues. Look out for details of our Summer Concert later on in the term – we really hope that you will be able to join us for our final concert this year.
Important Dates.
Wednesday 20th April
Wednesday morning PE lessons start
Clarinet lessons with Mr Tugwell
Thursday 21st April
Y5 visit to Newman School
Muddy Boots begins. Leave school at 12.30pm return at 5.00pm
Monday 25th April - Wednesday 27th April
Robinwood
Thursday 28th April
No Muddy Boots walk
Week beginning May 16th
Half Price Book Fair
Week beginning 30th May
Half Term
Week beginning June 13th
Book Festival
Thursday 23rd June
Visit to Buttermere Valley and Lake
* * * * * * * * * * * * * * * *
SPRING Term 2022
Literacy
In Literacy we will be delving into the exciting world of Viking Legends with sagas full of daring deeds and heroic feats. Our storyteller will be Terry Jones and his hero - Erik the Viking.
Our Talk for Writing model text will be an exciting Viking adventure. We will use this and Erik's tales to inspire our own Legends, creating monsters and heroes along the way. We will think about how to open a story with a moody description, set out speech and dialogue, use the power of three in description and different ways to open a sentence.
We will use Non Fiction books, film and the Internet to research about Vikings and their lives. We will write an information text about a Viking Boat and hopefully turn it into a pop up book!
Our Guided Reading will be based upon Viking Legends and non-fiction books about Viking life.
We will continue our spelling work with RWI Spelling. Please make use of Spellingframe to practise your spellings at home. https://spellingframe.co.uk/ Don't forget to login to gain points.
Numeracy
We will continue to work on our mental maths skills. Please practice times tables and addition facts at home.
We will also learn formal written methods for multiplication and division.
After that we will investigate fractions.
Please continue to use:
TTRockstars https://play.ttrockstars.com/
and Mathletics https://www.mathletics.com/uk/
to strengthen your math's skills.
History
Our topic is The Vikings. We will use a variety of sources to investigate these infamous traders and raiders. We will find out more about their lifestyles, why they left Scandinavia, the nature of their attacks from historical accounts and their many Gods.
We will visit Tullie House and explore their exhibit about a Cumbrian Viking burial site.
In Geography we will locate and describe the landscape of Scandinavia.
Art and Design and Technology
In Art we will make Viking brooches. We will also look at how to use shade to draw 3d shapes.
Design and Technology. We will use our Viking theme to develop our DT skills by creating pop up books.
In Science we will be exploring the Earth, Sun and Moon. We will be finding out about their shape and size and how they move and affect each other. We began our learning at The Centre for Life last term.
PE Monday will be outdoor if possible, Please wear trainers, dark joggers and a white PE t-shirt, plus layers to keep warm.
Wednesday We will be working on our gymnastics with a sports coach so the children will need black shorts and a white t shirt for indoor PE.
We will also have our Bikeability Training this term. This was organised last term, and the children who want to participate are signed up for it.
Music. Mr Tugwell will continue to teach the children how to play the clarinet, how music works and a range of great songs. Look on Charanga and keep up your practice at home! We have made amazing progress this term and there will be another super Clarinet concert to celebrate this.
RE: Our RE topics are:
Inspirational People. Jesus invites each one of us to be his close friend. He will not force us but waits patiently for us to turn to him. When we have difficulties and turn to Jesus for help, he does help us. When we place all our trust in him, our relationship with him grows strong. It is only when we let him into our life and spend time with him that we will discover who he really is for us.
Reconciliation. Here we will learn about God's love and forgiveness and reflect on what this means in our lives. We will learn about Mary and how she is always ready to help us.
Year 5 will also be performing 'The Stations of the Cross' at Easter. More detail to follow.
PSHE:
Ten:Ten Module 2 - Created to Love Others. This explores the individual's relationship with others. Building on the understanding that we have been created out of love and for love, this module explores how we take this calling into our family, friendships and relationships, and teaches strategies for developing healthy relationships and keeping safe.
In ICT the children will be learning coding on the Espresso coding website. The children will also complete this terms E Safety work on the Thinkuknow website. This is available at home if you would like to look at it with your child. https://www.thinkuknow.co.uk/
Some dates for your diary. Please check the school calendar and newsletters for updates and further events.
Bikeability will take place in the week beginning 7th February.
Carlisle and District Music And Drama Festival w/b 7th March
Parent's Evenings 14 and 15 March
Robinwood Information Meeting – Wednesday 30th March, 3.30 – 4.30
Robinwood – Summer Term 25th – 27th April
Year 5
Autumn Term 2021
Literacy
Our Literacy learning involves reading for pleasure, comprehension, writing, spelling and grammar work.
Reading
We love reading in Year 5. This year we will be moving the children through a range of authors and types of stories (genres). We will think about what the author means and how they use phrases and ideas to give us clues to the character and the plot. We will think about how to read between the lines to deepen our understanding.
Our first Class Reader is 'Ronia the Robber's Daughter' by Astrid Lindgren. This is an exciting adventure set in a mountain hideaway. You may already have read her Pippi Longstocking books about an incredibly strong and independent girl who lives with her horse and pet monkey! I have copies in school if you would like to read about her adventures.
The children will all have reading books in class which we will read daily in quiet reading time. We will also take time to share our opinions and reviews of our reading and give each other recommendations.
This term, reading at home will be on Seesaw. It will be poetry based and as part of their homework, children will be expected to read each day at home – either before or after school.
Also, your child has access to SORA, a free online library. You can download the App for free, and the children have their login details. There are many authors to choose from and I would encourage you to spend some time exploring all of the books that are on offer.
Year Five will also have Guided Reading once a week. These small group reading sessions will focus on skimming and scanning non-fiction in order to find information. These skills will be put into practice in our topic and science work.
Writing
In writing, we follow the Talk for Writing approach to writing skills. Our first model text is all about how to write to persuade. The children will write a persuasive brochure about an imaginary school.
After that we will be writing a story (narrative) from an alternative point of view. For this, we will use the classic narrative poem 'The Highwayman' by Alfred Noyes as our inspiration. We will be studying the language and images in the poem as well as the rhyme, rhythm and mood.
The children will also be reading, exploring and writing poetry with Mrs B. Wilson, who will teach the class when the Muddy Boots group is out walking.
The children will study Spelling, Punctuation and Grammar as set out in the Year 5 expectations.
Daily homework will be set for reading.
Numeracy
We will be studying Place value, including multiplying and dividing by 10, 100, 1000.
In our number work we will be learning formal written methods for addition, subtraction, multiplication and division. We will use them to solve problems.
We will explore multiples, factors, square and cube numbers.
Please try to use Mathletics as much as possible. It is a great way to support your leaning and boost your confidence for our maths learning.
Maths homework will be set once a week.
Geography
Our Geography topic is Mountains. We will be locating them; naming and describing their features; discovering how they were formed and investigating the lives of the people and animals that live in mountainous environments. As part of this topic we will visit a mountain area in the Lake District.
If you would like to prepare for this topic, try to fond out the names and locations of the continents of the Earth.
Art and Design and Technology
We will be learning about sketching and drawing as well as mixing paints to create different colours and tints.
We will look at the work of Paul Klee, Alfred Wainwright.
We will look closely at religious imagery in The Light of The World by William Holman Hunt as well as religious icons.
Design and Technology - After Half Term we will research, design, make and evaluate space buggies.
Science
How is sound made and how does it travel to our ears? How do instruments create different sounds and how do our ears hear it? Our first science topic will answer these questions.
After half term we will be exploring the Earth, Sun and Moon. We will be finding out about their shape and size and how they move and affect each other.
ICT
We will be learning how to use coding to create challenges and games. The children will also complete this term's E Safety work.
PE
PE will be on a Monday and a Wednesday. Full PE kit must be worn to school on these days.
PE kit is a plain white T shirt and black shorts and trainers.
To travel to and from school on PE days, the children may wear blue, black or grey plain joggers and their green school sweatshirt. Long hair must be secured with a bobble and all earrings must be removed.
Please note that multi coloured kit is not appropriate.
Music
In Year 5, the whole class learns the clarinet. It is a fabulous opportunity and I would encourage your child to practice at home to get the most out of these lessons. The sessions are led by a county music teacher called Mr Tugwell. He will also work with the children on music theory and singing skills.
Throughout the Year, the children present 3 concerts to showcase their learning. They are normally towards the end of each term and are well worth attending. Look out for dates in the School Newsletter.
RE
Our RE topics are:
Ourselves. Created in the image and likeness of God.
We are all made in the image and likeness of God. It is important to know ourselves and appreciate that our value and uniqueness is central to our well-being.
Hope. Advent; waiting in joyful hope for Jesus; the promised one.
Advent focuses on Jesus' coming in history and encourages believers to prepare for the Christ who comes each day. They also wait in joyful hope for him to come in glory at the end of time.
Muddy Boots
For the first 6 weeks, all children will participate in Muddy Boots walking club on a Thursday afternoon. Please check your email and/or Seesaw messages for details about Muddy Boots.
Finally, if you have any questions about our Year 5 class, please don't hesitate to contact me via Seesaw messages.